Blackberries in the Dream House
About the Book
Blackberries in the Dream House is a forbidden love story about a geisha and a Buddhist monk in Kyoto, Japan 150 years ago. Praised for the beauty of its language, this novel is deeply feminine, erotic and metaphysical.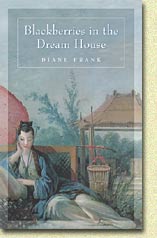 Blackberries in the Dream House is written in the genre of magical realism. Hallmarks of this novel are its deeply feminine voice and how thoroughly Japanese the story is, both in style and intent. Like the best Japanese movies, much is communicated through the eyes and the images of each character's inner world. Yukiko, the geisha in whose voice the story is told, has a steamy sensuality, is artist to the core, and at the same time is deeply spiritual. In her world, there is no rift between the spiritual and the sensual.
When I began writing Blackberries in the Dream House, it felt like remembering something. But early into the book, the characters took over and created their own lives. They did unexpected things and frequently surprised me. The inner world of each character flooded through me day by day until my life became transparent. My visions, conversations, and dreams poured into the novel. I felt like I was Japanese as I was writing, and over time the novel became large enough to embody every important image and insight I have ever known.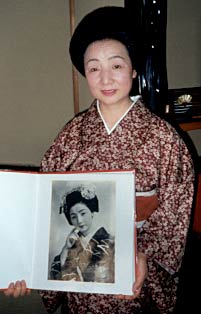 Blackberries in the Dream House is a passionate novel written by a poet. Many readers have been deeply moved by the beauty of the language. Like poetry, I worked the language line by line, so that each sentence would deliver the power and beauty of a poem. The novel is also deeply metaphysical, with time unfolding in a way that is both linear and simultaneous. While I was writing the book, I researched the anthropological structure of the geisha community of Kyoto and also worked with two Japanese advisors. Then I went to Japan to spend time in the geisha community of Kyoto and the Buddhist temples.
My experience in the geisha community in Kyoto was non-stop deja vu. I understood it from the inside. I felt like the streets of Pontocho, where most of my novel takes place, were saying, "Welcome home. Glad to see you again." My Japanese sister, Izumi Nakamura, accompanied me to Kyoto and arranged every day as a gift, like a spontaneous but perfectly placed arrangement of Zen flowers. Masukiyu, the geisha who I consulted with, has entertained the Prime Minister of Japan. Everything about her is deeply feminine and artistic — her lovely singing voice, the way she moved in her green silk kimono, and her skill in making everyone feel comfortable around her. Even the simple act of watching her serve green tea and mochi was deeply pleasing. Before I left, she asked me to try on her maiko sandals to see if I would remember anything. They fit my feet perfectly.
Geishas take the mystery of being a woman and push it all the way to the edge. They are artists and feisty independent women. If they have a lover, it is their choice. Blackberries in the Dream House is narrated from the soul of the geisha, but what surprised me most when I was in Kyoto was how well I knew the monk. I went to Buddhist and Shinto temples every day, but as I approached Ryoanji, which in older times was called Oshidoridera, I immediately knew that the monk lived there.
I hope you enjoy my novel, and I would love to hear from you. I'm available to come to your book club, your favorite book store, your writers group, your library, or a university where you live. To schedule book tour events, poetry workshops, and journal workshops in your area, please contact me.