It's here! Diane's new poetry collection...
Canon for Bears and Ponderosa Pines
"In this new and startling collection, Diane Frank's poems transcend not just genres but entire dimensions. When she speaks to J.S. Bach, she really means it and when Bach speaks back, she listens — entirely — the way certain moths perceive sound via their whole body, even their wings. How is this accomplished? It will seem to come through the poems themselves — their music, tonal qualities and subjects, yet it goes even deeper as it pushes up like duende through the soles of your feet. The voice is declarative, emphatic, spirit driven. She will tell you, ' When a buffalo enters your dream, / listen for arpeggio hooves, / the weight of music, / a copper moon / above a vanishing prairie ' and you will, you must listen."
—Lois P. Jones, author of Night Ladder, & Radio Host of KPFK's Poets Café



Reviews & samples

Press Release
Yoga of the Impossible
"In Yoga of the Impossible, a series of journeys of the mind, the heart, and the whole spirit dance, punctuated by the most amazing imagery. At some place in this picaresque work, the reader will stand up and cheer. I guarantee it."
—Mary Norbert Korte, author of The Persephone Poems
River of Earth and Sky
| | |
| --- | --- |
| | River of Earth and Sky: Poems for the 21st Century, features more than 100 poets, mixing the best voices of our generation with the grass roots -- poets who have won the Pulitzer Prize and the National Book Award, along with lesser known poets who also deserve to be read. #2 bestseller on Amazon for poetry anthologies! #3 bestseller for all American Poetry! |
"Congratulations on this fantastic coming together of voices."
—Jane Hirshfield.
"Anywhere I turn to read, masterly and compelling work."
—Robert Scotellaro
Order from Amazon.com.
Blackberries in the Dream House
"What would happen to us if we were to undertake the discipline of turning our life entirely and self-consciously, into a poem? Through Yukiko, who becomes both a contemplative Buddhist and a geisha skilled in the refinements of sensuous pleasure, Diane Frank allows us to live within the soul of a young woman who has undertaken to create a life imagined and expressed as a poem, in every moment, waking and sleeping, making love or meditating. With its power of language, Blackberries in the Dream House will seduce many readers into considering whether a prosaic life is the only choice we have."
—Pierre DeLattre, author of Walking on Air and
Tales of a Dalai Lama
To Order:
Blackberries in the Dream House - $17.95
Order from Amazon.com
Or at your favorite bookstore using the book code:
ISBN 1-887472-68-1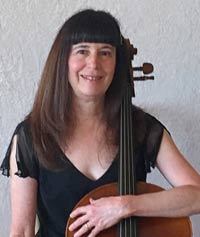 Diane Frank
GeishaPoet@aol.com
---
Featured Poem
Iowa Omen

Three hawks fly south
as your voice trembles
across the great plains.

Fields of sleeping cows
a gentleness in the land.

Here is the omen:
Sky splashed with aurora,
blue stars, curtains of light.

The letters are gold
on red silk –
Japanese calligraphy.

If I had the right kind of ink
I'd write them
on your skin.

— Diane Frank

published in Swan Light
---